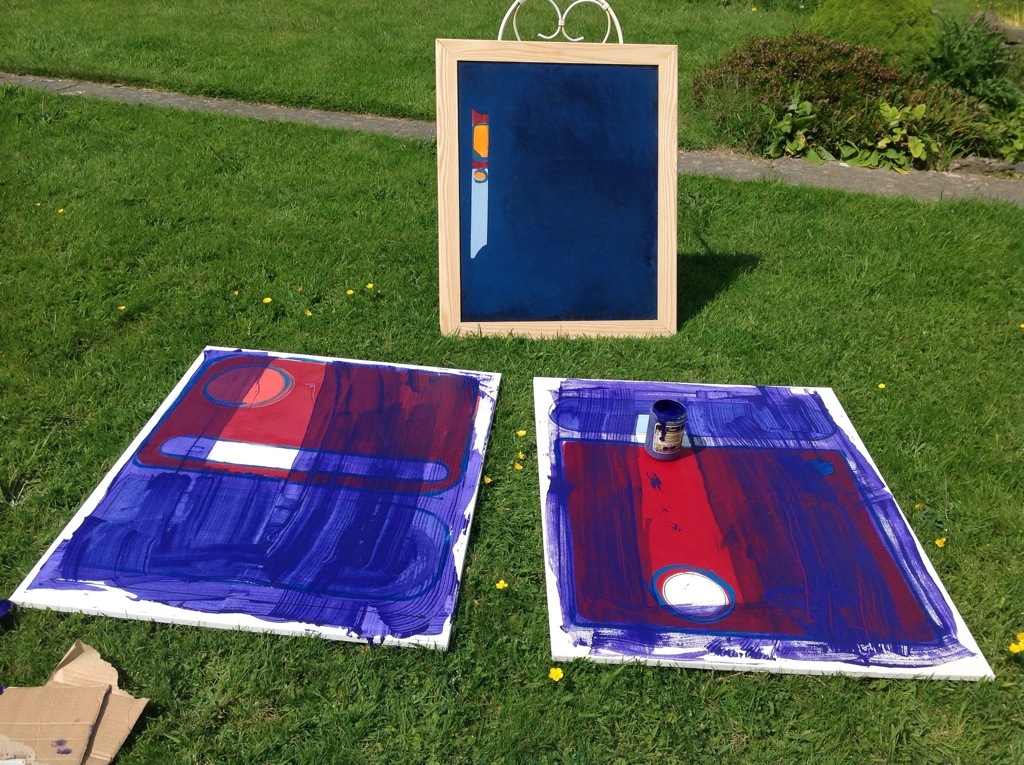 A few years ago (4) I did a series of paintings that were shown at Broomhill Art Hotel, this series was called "Deep Water". I managed to sell quite a few of these.
I have had to go and check my storage unit out and found (I had forgotten about them) three that were not exhibited in the 2010 exhibition (one is in the photograph, in the frame). I also found several unfinished canvases that I had started and never finished from the same year.
I have always preferred to work outside – it is a beautiful day so…..let's finish the little buggers.
Related articles