A few weeks ago I woke up and looked through the train window and saw dawn break over Lake Zürich – This is the second time I've seen this incredible body of water in the early morning light, the last time I saw it was in 2007 (on the opposite bank).
The image above is of a painting I did entitled, 'Lake Zürich (Early Morning)'. This photograph was taken by Sue Sunderland in West Buckland Church (North Devon) where it was part of the West Buckland Festival Exhibition in 2009.
Road trips and long journeys hurtle undefined landscapes past your window. Star-shaped spears spin and pierce the night sky as they shoot from streetlights and mountains stand solid on the horizon as the trees in the foreground blur and streak across your eyes.
The fifth annual Cannonball 8000 Rally came to a close in Croatia on Sunday evening, 16th September 2007. 120 vehicles, including Jaguars, Aston Martins and Lamborghinis and a cartoon fire engine, began the journey from Earls Court in London. Below are some images I took on that journey – A majority of the cars made it to the finish in Zagreb.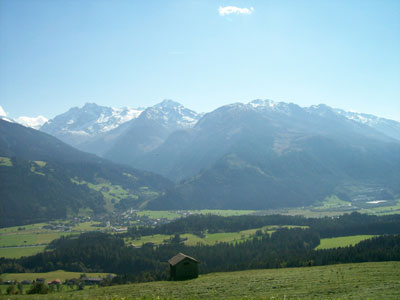 Click on the images above for more photos.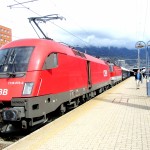 This gallery contains 9 photos.
More images of the Orient Express Due to European regulations the Orient Express has to change engines in every country it enters, these regulations also prevent steam powered engines from being used. From Innsbruck train station you can see the … Continue reading ?
---
My Favorite app – iPhone + iPad
StumbleUpon – the best site and app ever  – StumbleUpon is becoming the most useful 'share link' site around. The StumbleUpon app for the iPhone and iPad is a simple idea and an extension of the StumbleUpon.com website. This app is a great little mobile tool for helping with optimization of websites and tracking popular pages. You can see in an instant what your favorite 'stumble' is doing by click counting and watching trends. Your mobile account is automatically synced with your web account so you can browse your Likes anytime on either platform, enabling you to share your interesting finds with anyone via email, StumbleUpon, Facebook, Twitter and others. This is a very useful addition to my app collection and it works perfectly side by side with my WordPress app.