exhibited @
"Gallery Night & Day, October 24th & 25th, 2003 – Kunzelmann-Esser Lofts, Milwaukee, Wisconsin"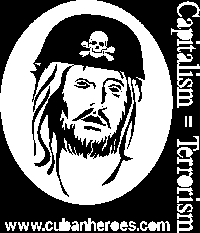 'This Window' Music Projects of Peter Bright 1986-2003
Click here for This Window's reviews in GAJOOB
More Reviews
Invited to perform @ 3rd mail-art festival (1990) at OJC Clichee in Sint-Niklaas, Belgium.
These pictures were taken at a 'This Window' gig/radio session in Belgium (1990)
3rd Independent Music & Arts Festival
Saturday 14 April 1990 flyer
Y Create (NL)
This Window (UK)
Messy (NL)
Bene Gesserit (Nadine Bal/Alain Neffe)
& Harald 'Sack' Ziegler (B/G)
Throat Next Confrontation (B)
Selfs Without Shells (NL)
Jeepees Soap (B)

Gallery:

Y Create
This Window (2)
Bene Gesserit (2)
Harald 'Sack' Ziegler
Selfs Without Shells
Jeepees Soap

3rd Festival of Mail Art & Independent Music
C90 1990 – not available
Live in 1990 at OJC Clichee in Sint-Niklaas.
Mastered & "covered" by Oblivion.

A. Jeepees Soap, Selfs Without Shells, Throat Next Confrontation, Nadine Bal/Alain Neffe + Sack.
B. Messy, This Window, Y Create.

Released two cassette albums on M4tr ('Hope' & 'Jude The Obscure') 'This Window' have had several albums released in Europe, the most successful being 'Extraction' & 'Extraction2' (1989 & 1995) both of these were released by EE Tapes (Belgium). Other releases include 'En Face' (France) and 'Morning' (Germany). They were one of the leading lights of the 'Cassette Underground', with radio play in both Europe and America.
I've found a different mix of ' Don't Think I Can Make It ' (download here ) which appeared on M4tr's ' Sampler#05 '. You can get the CD from: Stretch Records
Download vintage 'This Window' tracks (1986/88)….mp3
Bridal Day Sequenced analogue sounds, with mad spikey guitar stabs. File size: 779KB.
Fallen Angel Guitar based, female vocals. Does anybody remember the 1980's? File size: 1388KB
Morning Guitar based, male vocals. Click above to hear streaming version of this track. File size: 526KB
Here is a movie in a recording studio in Birmingham (Rich Bitch). These images were taken during a recording session when I played bass for ' Mz Jones '. The audio track ' Highest Mountains ' (2001) was recorded in M4tr Studios. Vocals by Caroline Burbidge Movie . This is a little bit of history!