As much as I am a massive fan of Gauguin the highlight of my visit to Tate Modern was looking at the six Richter paintings, 'John Cage'.
The urge and joy of letting paint drag n drop is…?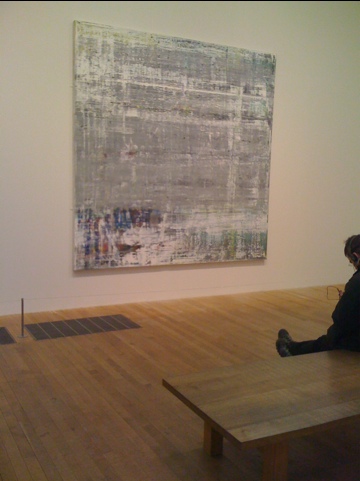 The Cage Paintings were conceived as a single coherent group, and displayed for the first time at the Venice Biennale in 2007. Their titles, Cage (1)-(6), pay homage to the American avant-garde composer John Cage (1912-1992). In his 'Lecture on Nothing', Cage famously declared "I have nothing to say and I'm saying it." Richter is equally suspicious of ideologies and any claim to absolute truth. He shies away from giving psychological interpretations to his paintings, preferring to allow viewers and critics to make up their own minds.