Tarot reading for Art
You can't be aware of beforehand what will happen in the future where art is concerned but you can predict that the same old tired ideas that have been thought of before will come around again – it is predicted in the cards.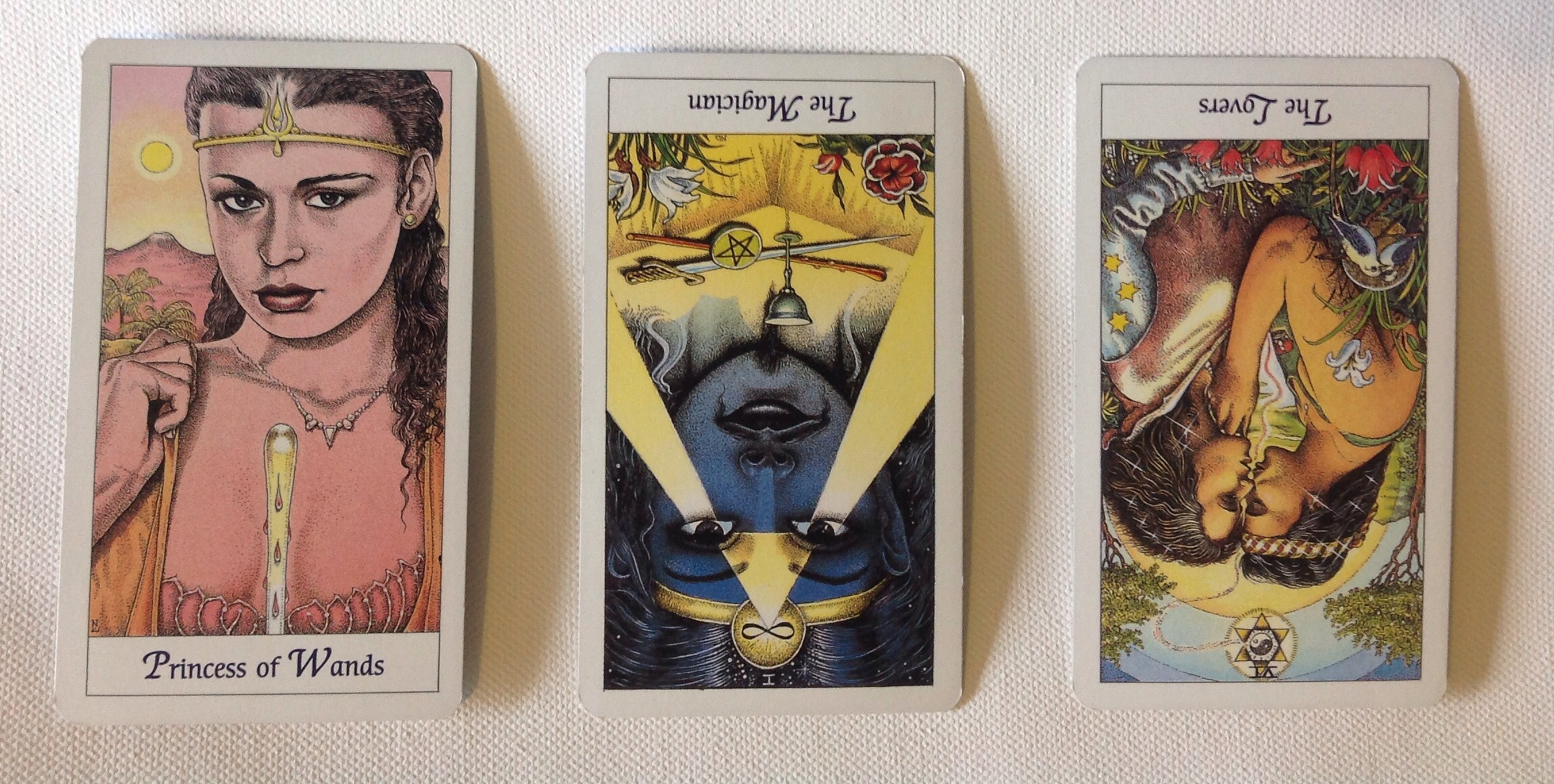 Tarot Art
Card 1 (Justice) : How you feel about yourself now »
You are feeling that things will go your way, you believe in fairness and justice in all things. If you are considering partnership issues, personal or professional, dealings will go well. Perhaps you are about to sign a contract with a gallery or legal document with an agent – this will be beneficial to you. If someone has done wrong to you it will be put right and you will feel justice has been done. ( Tarot Art )
You can paint using any crap

Contemporary artists have extended the boundaries of painting considerably to include; collage, different materials such as sand, cement, straw or wood for their texture. Juxtaposing images and materials, either as a collage, printing or painting is not simply a decorative process it is a complicated exercise. The mind always tries to create a narrative between images and materials. The juxtaposition of arbitrary marks, color, photographs etc. will always tease and trick the mind into rationalizing what it is trying to process and attempt to make physical world references – in other words make sense of what it is trying to analyze.
Card 2 (The Lovers) : What you most want at this moment »
The cards suggest that what you most want at this time is to know what choice to make – carry on as you are or take a risk? The risk offers excitement and change and staying as you are …. Well you know what that has to offer. Dare to love, dare to live? Dare to paint differently? ( Tarot Art )
Digital canvas (?)

Since the proliferation of computers, painting could be argued to have migrated to the digital age (world). There is a massive community of artists who use computers to paint color onto a digital canvas using programs such as Adobe Photoshop, Corel Painter, Gimp and others. Does this mean that new printing techniques have now become absorbed into painting methodologies and practices?
Card 3 (The World) : Your fears »
You are afraid of taking action and lack confidence and will power, but this is a time to be positive and proactive, otherwise you will experience loss of momentum, delays and stagnation. Completion and success are only a step away, don't give up, lose heart, lose faith in your art or change direction when you are so close to the finish line. ( Tarot Art )
Thrown together Art

This meshing together of processes, unrelated imagery and the breaking down of barriers cannot be seen as a shortcut to intellectual credibility. The dedicated thought process that goes with the creative procedure should be one of intense reasoning. It is therefore unrealistic to expect the uneducated masses to use the computers prescriptive decision making to create 'real art'. The birth of Photoshop has enabled everybody to create 'non-intellectual' versions of Rauschenberg (and Warhol) – this is not ART.
Card 4 (The Chariot) : What is going for you »
Drive, drive, drive, that's what's going for you. You certainly aren't a quitter that's for sure. The appearance of The Chariot tells of conflicts ending in victory, so don't give up, battle on and you will succeed. This is a time of movement and change. Expect a journey relating to your art, and if you've had you're eye on that car, it will soon be yours. ( Tarot Art )
Art is nothing

"Painting is the practice of applying paint, pigment, color or other medium to a surface. The application of the medium is commonly applied with a brush. In art, the term painting describes both the act and the result of the action. These same criteria can be used to describe printing."
Card 5 (The High Priestess) : What is going against you »
Insecurity is a devil that taunts us but only if we listen to that 'doubting Thomas' we all have in our heads. Ignore it. What do your instincts tell you? Perhaps you don't like what they say? Well you could always go against your instincts, but we all know what that leads to don't we! ( Tarot Art )
Oil Painting

Oil painting is the process of painting with pigments that are bound together with a medium of drying oil. Oil paint eventually became the principal medium used for creating artworks as its advantageous properties became widely known and exploited. By the height of the Renaissance oil painting techniques had almost completely replaced tempera paints in the majority of Europe.
Card 6 (Wheel Of Fortune) : Outcome »
Expect life to change and quickly. Fate, destiny or synchronicity, call it what you like, positive change and good fortune is evident here. If you have important choices to make trust your intuition. Do you feel that events seem to be evolving without much input from you? If so trust it and go with the flow. ( Tarot Art )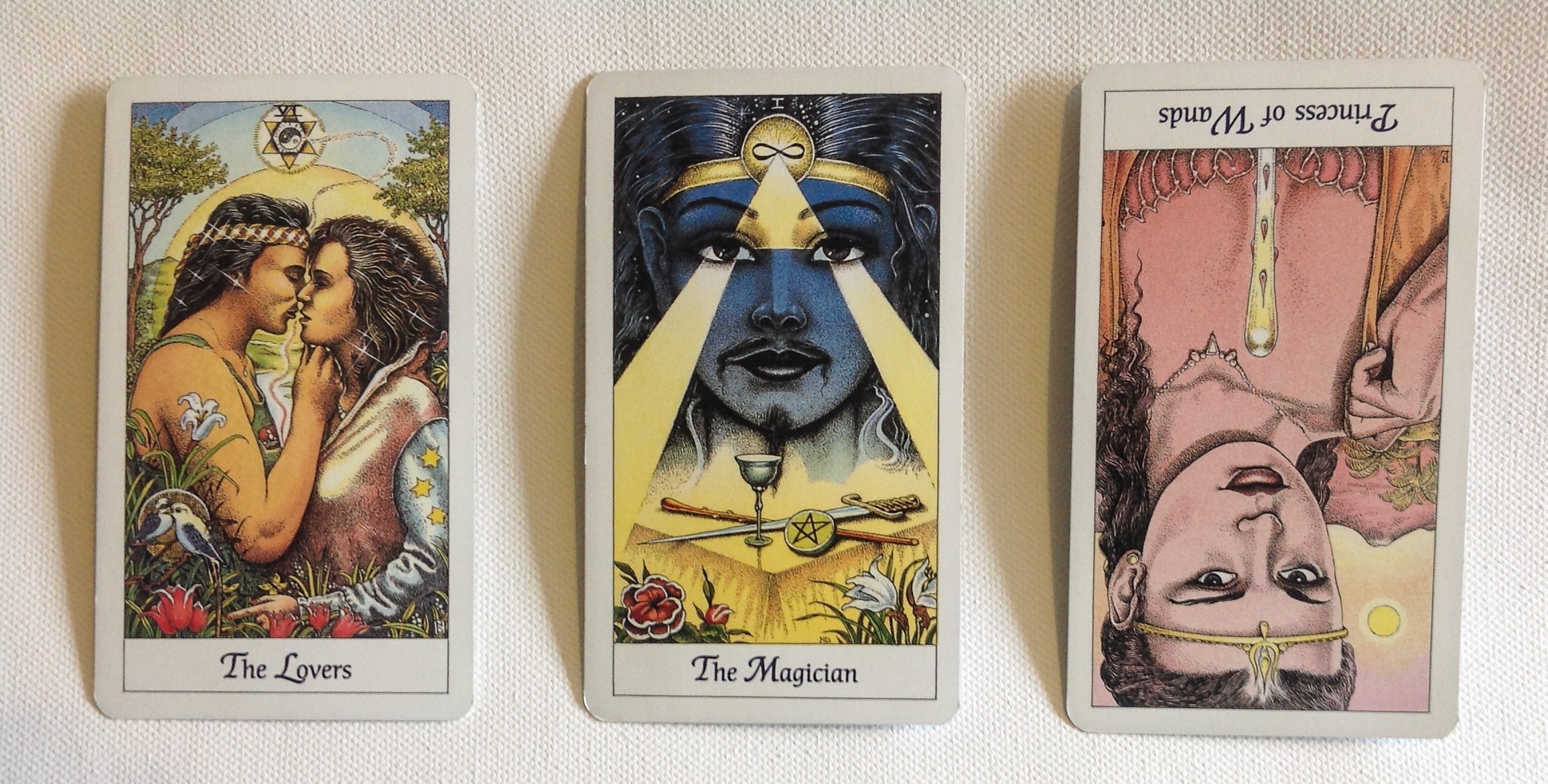 Related articles