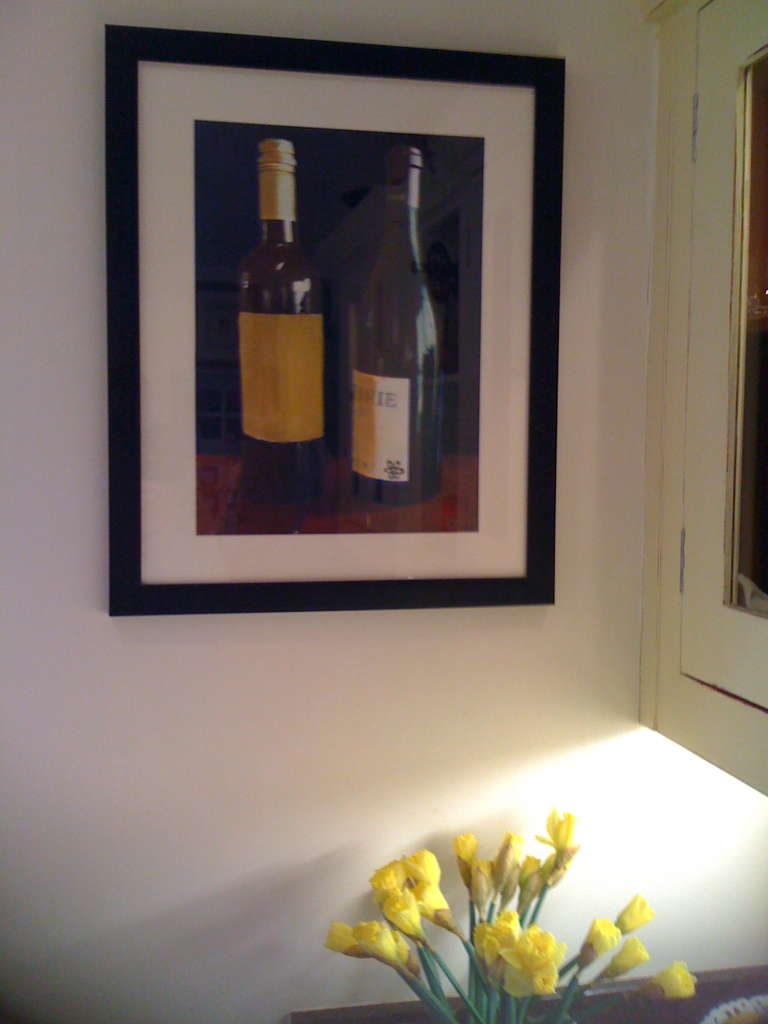 One of my still life paintings hanging on a wall in Worcestershire. Oil paint on paper – 20″ x 16″
Memories: Renoir, dead birds and rubber gloves, stolen kisses, life, stillness, pouches of Chinese fresh drinking water, broken dreams, lost lovers, onions, sections of discarded fishing nets strewn across the tourist beach, lovers in the darkness groping for the dark, hands first finding spaces, then they find there mark, my father, my ghost, my hopes and dreams, stinking of rotting carcasses [Read More]
Card 1 (The Magician) : How you feel about yourself now » You feel a sense of purpose and the willpower to get things done. Self-empowerment is the key word here. Any new enterprises in love or career show great potential. You feel that you have the ability to think on your feet and, faced with opposition, the appearance of The Magician is an excellent omen of success. Time to believe in your self and go for it!
Interiors: Life has changed, I have lost the familiarity I had of interiors, objects and experiences (but this is actually very liberating).
Card 2 (The Fool) : What you most want at this moment » The cards suggest that what you most want at this time is just to be happy, and you are searching for the one thing that will bring happiness. You want a new start but feel unsure of what you want or where you want to go. Romantically you have mixed feelings regarding another – part of you wants to enter the relationship wholeheartedly, part of you wants to hold back. So if you are in a relationship that empowers you, stay, if not it is time to move on.
People: Support and understanding (love even). Waking up on sofas, stumbling back to my temporary home. Meeting new people who have inspired and have opened my eyes to new (and not so new) things. Love, hope, care, faith, determination…
Card 3 (Wheel Of Fortune) : Your fears » You are in fear of everything turning for the worse for you, perhaps you are experiencing a run of bad luck. You have to trust that most of what we fear never happens and as The Wheel of Fortune turns downwards against you, the wheel will naturally turn upwards again and bring good fortune to you too. This difficult phase will pass.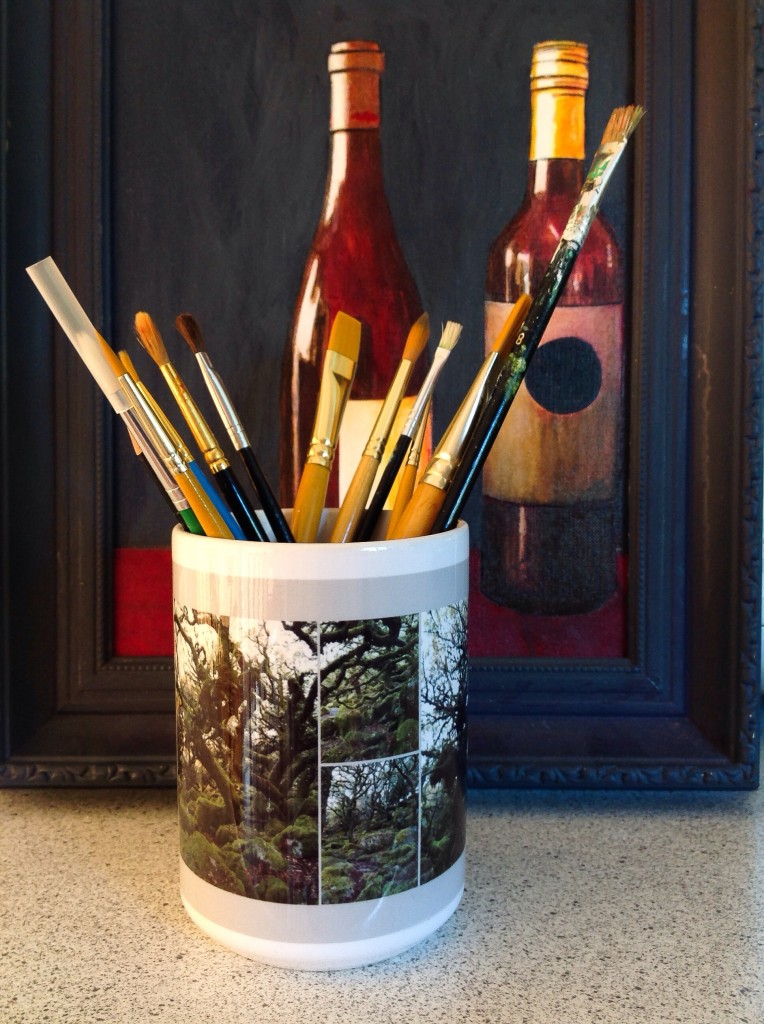 Card 4 (The Hanged Man) : What is going for you » With patience this passive time, this time of feeling in limbo and indecision, will pass. You will know what decisions to make, what or who to let go of and how to move on. Whatever self-sacrifice you have to make you will feel a better and stronger person for sure.
Wistman's Wood: Wistman's Wood is a magical place (I visited it with someone special) it is where pitted stone becomes knotted oak and the moss and lichens weld everything seamlessly together. I have found calmness and a really odd inner strength in that place. I'm not that into 'finding God' or 'finding myself' but it is a place that forces these contemplations and ideas (punching you in your back) into your consciousness, making you wake up and get on with it. The brush pot was given to me as a birthday present from someone who is important to me. The images on the pot, of the wood, are inspirational.
Card 5 (The Emperor) : What is going against you » You may be over ambitious at this time, success may remain just out of your reach for a while. Are you being assertive and positive enough? Or are you using aggressive, bullying tactics to no avail? Do not mis-use your authority or if you have requested help from a strong, successful man don't let him bully you – he either helps or leaves you to get on with things yourself.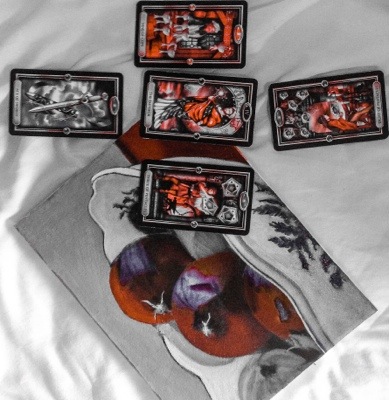 Card 6 (The Devil) : Outcome » If your previous cards have been positive and your main consideration has been about a relationship then there's a possibility of commitment, even a proposal of marriage. If this is not the case this a final opportunity for you to change course, because the temptation you are experiencing concerning a relationship, money or materialism or any other kind of addiction won't lead to a happy ending. If you are feeling low in self-belief and self worth and doubt your abilities, don't, have more confidence – its not too late to change direction.
Related articles