I have never really been fond of artworks that are made in glass – I'm not a craft type of person but…
I suppose there are some artists who successfully worked with glass, maybe René Lalique is one of them?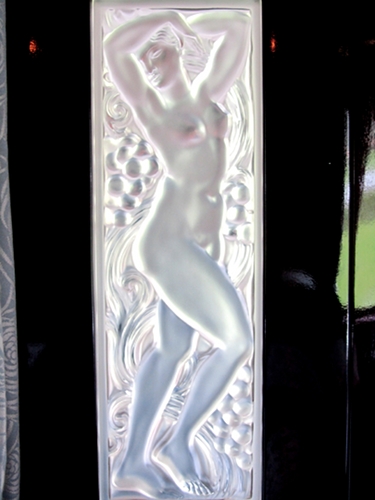 The image above was taken on The Orient Express
Dining Car 4141 named 'Côte d'Azur' was built in 1929 as a first class Pullman and was decorated by René Lalique who in the 1920s became famous for his Art Deco glass work. He was also responsible for the glass and elegant coloured columns which filled the dining room and "grand salon" of the SS Normandie and the interior fittings, cross, screens, reredos and font of St. Matthew's Church at Millbrook in Jersey – referred to as "Lalique's Glass Church".
Contemporary Art Sale I am actually sinking deeper and deeper into poverty so if you can help me keep a roof over my head please make an offer for this painting here. La Belle et La Bête Original painting by Peter Bright . … Continue reading ?