"which will show me I can work from the landscape. This is something that I have felt is too over powering, too difficult for me to undertake but even after today I'm picking up little tricks. Tricks are I'm sure what landscape painting is all about." Read more…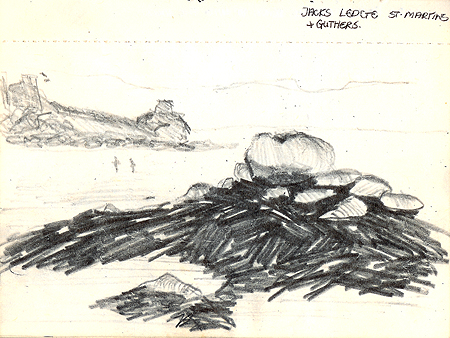 I have been trying to draw all my life – the same problems keep reappearing.
Drawing from life is perhaps something every artist must do, it is not easy and very frustrating requiring lots of concentration –  but you have to have a go. I was 19 when I did the drawing above on St. Martins in the Scilly Isles. Going back to the basic skills of drawing is an interesting excursion – a journey I'm not sure I will ever complete.