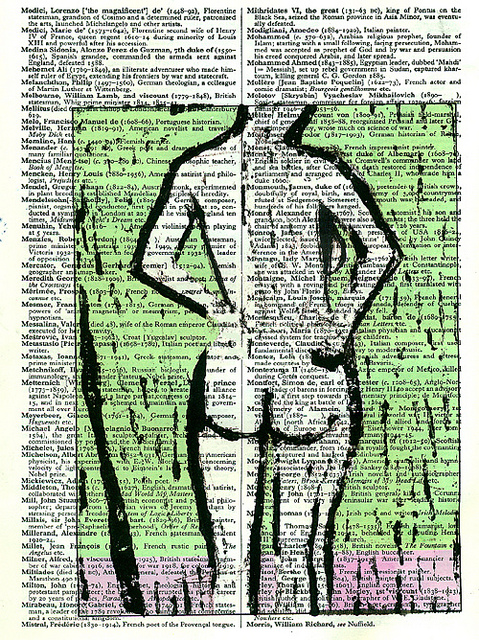 Nude (woodcut print)
This series of woodcuts is still available to purchase with a few more remaining. Originally  exhibited in the 150 Building at West Buckland School in North Devon during June and July 2011. This woodcut is printed over pages of an old directory of important people from the early 20th century. Each print is unique and is hand printed (unframed) and is delivered free of charge.
Original painting by Peter Bright .
Media
: Painting and Screen Print on canvas, signed and dated 2003 – 2011
Size
: 303 mm x 403mm Includes original studio frame
Continue reading ?
Related articles