Wow what a hotel…
…and what an amazing Easter Sunday – the view from the bedroom window has got to be one of the best ever!
The church bells rang out from dawn and the smell of Spring followed the call, fresh, new and slightly cool.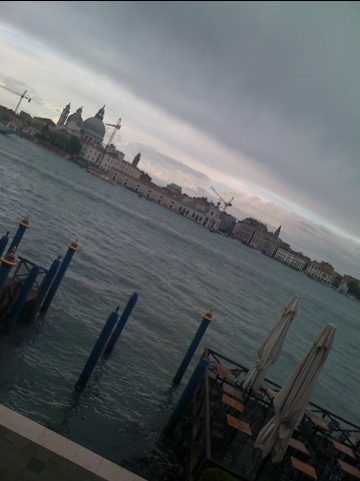 Art ?
There is so much art in Venice to see – I must admit I have neglected the galleries, except the Guggenheim, Palazzo Venier dei Leoni, where Peggy Guggenheim lived and which has a couple of great Pollocks, my favorite being Two, 1943–45 and a typical Bacon (Study for Chimpanzee).