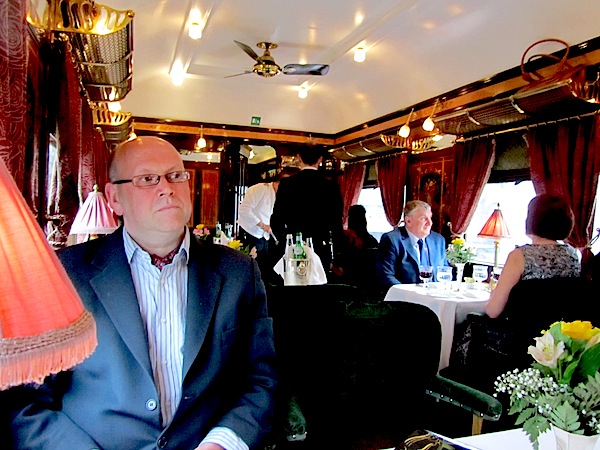 There has been no murder on the train but the 'Agatha Christie Cocktail' is a delicious poison mixed expertly by Walter.
Leaving Victoria Station on a Thursday morning in the beautiful, fully restored 'Gwen" a Pullman Carriage, in a cream and maroon livery, just like the carriages I had in my Tri-ang railway set which was pulled by my favourite steam train 'Princess Elizabeth'.
Clickety Clacking to the Euro Tunnel and then boarding the 'Real Deal' in Calais.
The 1929 sleeper compartments ooze history (Hitler had one as a mobile brothel – if you believe some stories). The history of Europe's decadent and brutal past is etched into the bur oak veneer and Lalique reliefs. Traveling at speed through the countryside, the graffiti covered suburbs of Paris, then Lake Zurich and up into Austria.
There was a quick stop at Innsbruck and then a mad dash through Austria on into Italy. Disembarking at the train station – taking a water taxi to the Cipriani Hotel on the tip of Giudecca Island, opposite San Marco on the main island of Venice, it has unrivaled views of the lagoon and Doge's Palace.