Finally my screens for printing have arrived – ink, light, squeegees, base etc. I now have no excuse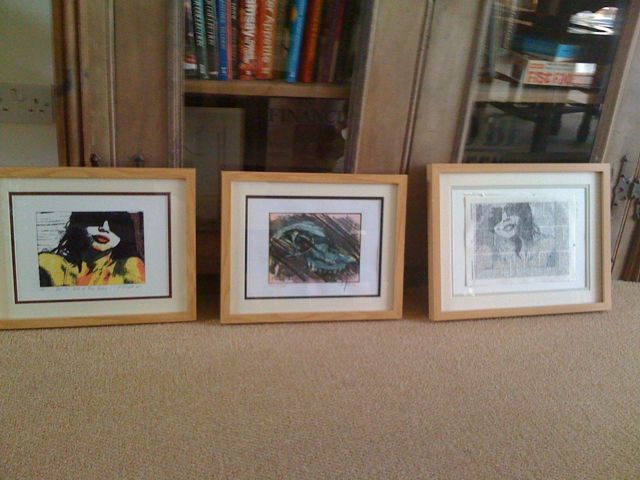 Images above are woodcuts
---
West Buckland Festival Update

Have A Nice Day / Love Songs & Fairytales / The Girl Is Back
Dana will be appearing in St Peter's Church on Sunday 11th September 2011. A number of her songs will be performed with a choir of local schoolchildren. There are only a limited number of tickets available so please visit our 'Box Office'.
Dana won the Eurovision Song Contest in 1970, beating such well known, international singing stars as Julio Inglesias. Her song 'All Kinds of Everything' went to number one in the UK charts and became a worldwide million-seller, establishing her overnight as a popular performer  and television personality.
Simply known as Dana, Dana Rosemary Scallonan is an Irish singer and former politician, running in the 1997 Irish presidential election and subsequently being elected as the MEP for Connacht–Ulster.  Over thirty singles and thirty albums later, Dana's career continues, now also as a leading songwriter and performer of Catholic music.
Get yourself noticed – place a banner advert on this site for twelve months – for as little as £10.00. The money generated by this website will be added to the funds raised by the festival whose purpose is to …
Continue reading ?
---
West Buckland Festival website is powered by 100% wind energy. The machines hosting their site and e-mail are fully eco-friendly! As e…

More and more, buyers are looking online for products or services local to them,  a business that is just around the corner always s…